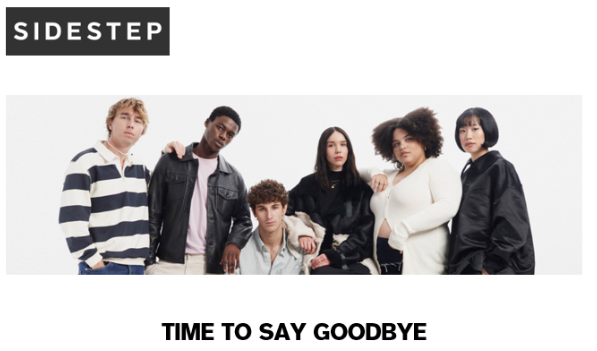 Saying goodbye is never easy, but the time has come: SIDESTEP has closed down. Serving you has been great. We hope to have inspired you and helped you find your own personal style. 
SIDESTEP has closed down. All sales are final, and we cannot take returns, exchange products or give refunds on items purchased, except for manufacturing defects.
We hope you will enjoy your purchase and would like to thank you for having bought your items from us.
 I have a SIDESTEP gift card. Can I still use it? 
SIDESTEP gift cards can be redeemed in any Foot Locker store located in Belgium, Germany, Luxembourg, the Netherlands and Spain. Swiss SIDESTEP gift cards can only be used in Swiss Foot Locker stores.
What will happen to my data?
Data is kept in accordance with the legal retention of your country.
Do you have another question?
Reach out to our Customer Care team here.